Wolverine Spring Playoff Update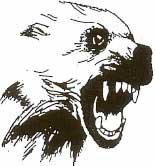 There were a lot of great performances this past week for Friday Harbor Wolverine athletes and teams.  
Below is an update about the post season opportunities for our spring sports teams…
Baseball –

Our Baseball team entered the District 1 Tournament as the # 2 seed and hosted Orcas on Tuesday, May 10.  They lost a close game 4-3 and needed to bounce back and win two games this past  Saturday to advance to the State Regional Playoffs. By winning both games on Saturday they are now 1 of 16 teams at the class 2B level left playing.  To advance, they first defeated Concrete in a close contest, 3-0 and then got a little payback when they defeated Orcas 12-1 in the second game.  They will now play Tri-Cities Prep at Adna High School (near Chehalis) on Saturday, May 21 at 10:00am.  A win would see them playing again on Saturday, and a loss would end their season.  Should they win both games Saturday, they would advance to the round of four, state final tournament, the following weekend. Visit our league website at

www.nw1a2bathletics.com

  or go to

wiaa.com

 for more information on seeding and brackets.
Girls Tennis –

Our Girls Tennis team completed their season this past week at South Whidbey.  Six girls competed at the District 1 tournament where although played competitively did not advance to the B-District tournament being held this week.  Great experience was gained and this will help with future play.
Boys and Girls Golf –

Our Golf team were District 1 Champions, and advanced all six entrants from our team to the Bi-District tournament on May 17, at Gallery Golf Course.  Here each will be trying to become 1 of 9 golfers out of 20 to advance to the state tournament in Spokane. Those competing will be, Jess Hargrove, Jesse Kolowitz, Cole Thomas, Jordan Davis, Keegan Hebert, and Joe Stewart. Good luck this week.  More golf post season information is posted at

www.nw1a2bathletics.com

 , or go to

wiaa.com

. Use the golf tab to access the playoff information.
Boys and Girls Track –

 Eight of our track team members will be off to the State Track meet in Spokane.  4 boys have qualified in individual events, and three girls have qualified individually also, and these three and a forth and will compete in a relay event also.  Those competing are Kyle Jangard, Discus, Nick Armstrong, 800m, Will Christison, 110HH, and Jacob Kaden, 3200m.  For the girls, Natalie Meenan, 400m, Ciera Bailey, 800m, Sara Rist Javelin, and those three girls plus Kendra Pew in the 4×100 relay. To see more information about the state track meet go to

 

www.wiaa.com

.
Fastpitch –

Our Girls Fastpitch team won the NW1b/2b league title this year, and will enter the District 1 Tournament as the #1 seed.  They hosted Orcas here today, and defeated them 7-6.  They will now face the winner of the Concrete / La Conner game also played today, on Friday, May 20.  The game will be played at Stanwood HS beginning at 3:30.  A win there would place them in the state tournament held the following week in Yakima.  If they lose, they would have a second game and a win there would also put them in the state tournament. District information can be found at  

www.nw1a2bathletics.com

 and more information about state can be located at  

www.wiaa.com

.
Go Wolverines!