A Letter About the EMS Levy
This letter was submitted by the "Vote Yes for SJI EMS 2016" Levy Committee…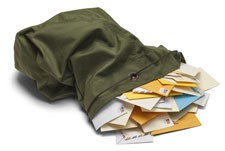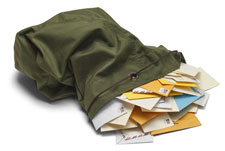 In August 2016, voters will be asked to vote on a replacement levy for San Juan Island Emergency Medical Services (SJIEMS). This measure supports SJIEMS – NOT hospital services at Peace Island Medical Center. The current levy expires on December 31, 2016, after which there will be no more funding for SJIEMS, unless voters approve a levy to continue funding this agency.
SJIEMS provides emergency care to everyone, regardless of their ability to pay. Core services include Advanced Life Support (ALS) by paramedics, Basic Life Support (BLS) by community Emergency Medical Technicians (EMTs) and ongoing community education programs that are supported by grants.
The proposed levy of 50 cents per $1000 assessed property value ($100 per year for a $200,000 property) would sustain these key services and begin to fund replacement of aging ambulances and equipment.
Comparing the proposed 50 cent levy to other agencies, taxpayers are currently assessed 49 cents for the San Juan Library, 45 cents for San Juan Island Parks & Recreation and 59 cents for Fire District 3 (a totally separate entity from EMS).
The 35 cent EMS levy has been in effect since 2010 and was adequate at that time, but now covers only about 70 percent of the EMS budget. The balance comes from insurance reimbursements such as Medicare and Medicaid. However, declining reimbursement levels, rising costs for medications, supplies and equipment, and lost revenue from an expired contract with Island Air, Inc. have made the budget unsustainable.
The new EMS chief Jerry Martin has been working closely with a citizen review committee and the commissioners to address budgetary concerns. Despite a sizable reduction in personnel, salaries and benefits, monetary reserves will be exhausted at the end of 2016. Without this replacement levy, core lifesaving services will be reduced or eliminated.
Islanders of all ages are subject to falls, sudden illnesses or accidents that require emergency medical services. In 2015, more than 80 percent of EMS calls were from district residents. Of those, more than 70 percent required Advanced Life Support— procedures that can be administered only by paramedics. In a life-threatening emergency, EMS is crucial for survival.
San Juan Island's EMS team of rigorously trained and experienced paramedics and community EMTs has consistently ranked in the top 10 nationally for cardiac arrest survival rates. The levy would maintain this exemplary level of care as well as retain financial and operational stability.