Call for Volunteers
Posted June 2, 2016 at 5:45 am by Tim Dustrude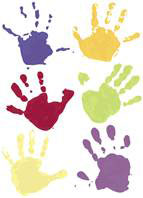 The Pri­ma­ry Inter­ven­tion Pro­gram (PIP), also known as the Spe­cial Pal Pro­gram at Fri­day Har­bor Ele­men­tary School, is look­ing for Vol­un­teers for the 2016–2017 school year. The PIP pro­gram works with stu­dents K‑3rd grade. Vol­un­teers work with one or two stu­dents through the school year in the "Spe­cial Pal" room for 40 min­utes once a week. This room is set up so that the child and his or her Spe­cial Pal can be involved in var­i­ous activ­i­ties includ­ing draw­ing, paint­ing, play, sand table, games, pup­petry, etc. This pro­gram helps sup­port social and emo­tion­al growth of our stu­dents which helps them be more ready to learn in their classrooms.
Vol­un­teers are care­ful­ly inter­viewed and select­ed on the basis of per­son­al matu­ri­ty, expe­ri­ence, and his or her abil­i­ty to relate to chil­dren. They are trained and placed under the super­vi­sion of the PIP Coor­di­na­tor and receive con­tin­u­al train­ing through­out the year on non-direc­tive play ther­a­py, sand play ther­a­py, and art therapy.
Com­mit­ment:
Sept – June
Min­i­mum of 1–2 hrs per week (which includ­ed time with a child, clean­ing room, tak­ing notes and a sep­a­rate meeting/training time).
Back­ground check and fin­ger print­ing required.
If you have an inter­est, please email tere­satil­ton [@] sjisd.wednet.edu or call 370‑7344 for more infor­ma­tion and an application.
You can support the San Juan Update by doing business with our loyal advertisers, and by making a one-time contribution or a recurring donation.