Call for Volunteers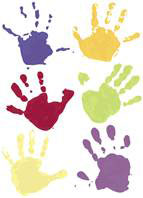 The Primary Intervention Program (PIP), also known as the Special Pal Program at Friday Harbor Elementary School, is looking for Volunteers for the 2016-2017 school year.  The PIP program works with students K-3rd grade.  Volunteers work with one or two students through the school year in the "Special Pal" room for 40 minutes once a week. This room is set up so that the child and his or her Special Pal can be involved in various activities including drawing, painting, play, sand table, games, puppetry, etc. This program helps support social and emotional growth of our students which helps them be more ready to learn in their classrooms.
Volunteers are carefully interviewed and selected on the basis of personal maturity, experience, and his or her ability to relate to children.  They are trained and placed under the supervision of the PIP Coordinator and receive continual training throughout the year on non-directive play therapy, sand play therapy, and art therapy.
Commitment: 
Sept – June
Minimum of 1-2 hrs per week (which included time with a child, cleaning room, taking notes and a separate meeting/training time).
Background check and finger printing required.
If you have an interest, please email teresatilton [@] sjisd.wednet.edu or call 370-7344 for more information and an application.