Dance With Salish Sea Ballet at the Fair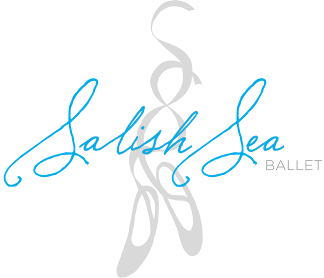 Salish Sea Ballet invites dancers to perform on stage at the San Juan County Fair in August. No experience necessary. Rehearsals for ages 7 and up take place on Thursdays, 4:00-5:30 pm at the Salish Sea Ballet studio (689 Airport Center). We will perform original choreography based on this year's theme: "Barn And Raised In The Islands".
Dancers ages 3-6 are invited to attend our Carnival of Animals camp (August 8-12) to explore the animal kingdom through movement and art. During camp, we will learn choreography inspired by local island animals. After camp, dancers have the option to join the dance company on stage at the County Fair.
Salish Sea Ballet offers a variety of dance camps and classes that inspire children to explore multiple dance genres and engage in movement, craft, and educational activities. The registration deadline for our Storybook Ballet Camp for ages 7-9 is next Monday, July 4th. Sign up now to reserve your spot! Register on our website. Summer dancers receive a free Summer Dance Program T-shirt!
About Salish Sea Ballet
Salish Sea Ballet is the pre-professional ballet school of the San Juan Islands. Our mission is to engage and inspire dancers of all ages while providing high quality technical and artistic instruction in classical and contemporary dance for ages 3-adult.
Contact:
Jeanne Marie Peihl, Studio Owner & Artistic Director
dance [@] salishseaballet.com
360.298.1720