Electrolysis San Juan, LLC Celebrates One-Year Anniversary
Posted June 28, 2016 at 5:42 am by Tim Dustrude

This July marks one year of suc­cess­ful oper­a­tion in Fri­day Har­bor for Danielle Wheel­er at Elec­trol­y­sis San Juan, LLC.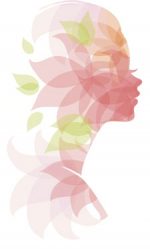 Danielle holds a Bach­e­lor of Sci­ence degree from Ohio Uni­ver­si­ty and com­plet­ed her Elec­trol­y­sis Cer­ti­fi­ca­tion in Seat­tle at Wash­ing­ton Women's Anti-Aging Clin­ic. She con­tin­ued her edu­ca­tion by work­ing under Alli­son Lance in Fri­day Har­bor as an elec­trol­y­sis appren­tice. In July 2015, Danielle pur­chased Allison's busi­ness (which was called Elec­trol­y­sis By Alli­son) and changed the name to Elec­trol­y­sis San Juan, LLC.
Elec­trol­y­sis is the only method of hair removal rec­og­nized by the Amer­i­can Med­ical Asso­ci­a­tion and the FDA for safe, effec­tive, and per­ma­nent results. Elec­trol­y­sis can be per­formed on all hair types and col­ors (even blonde and gray hairs).
Elec­trol­y­sis San Juan, LLC spe­cial­izes in per­ma­nent­ly remov­ing hair from women's lip and chin but offers per­ma­nent hair removal ser­vices for most areas of the body regard­less of gen­der. No need to go to the main­land to have this spe­cial­ized ser­vice per­formed by an expe­ri­enced and thought­ful elec­trol­o­gist with the lat­est tech­nol­o­gy. You are cov­ered in Fri­day Harbor!
Elec­trol­y­sis San Juan, LLC is the exclu­sive provider of elec­trol­y­sis per­ma­nent hair removal treat­ment in San Juan Coun­ty. It is locat­ed in the Guard Elec­tric build­ing on Mullis Street, just next to Mirabel­la Skin Care and San Juan Wire­less. Appoint­ments are avail­able Tues­day through Thurs­day from 9:00am to 4:30pm (as well as Sun­day by request).
As a mem­ber of the San Juan Island Cham­ber of Com­merce and a sup­port­er of local caus­es, Elec­trol­y­sis San Juan, LLC is proud to be an active mem­ber of the Fri­day Har­bor com­mu­ni­ty and looks for­ward to many more pros­per­ous years help­ing people.
If you would like more infor­ma­tion about a com­pli­men­ta­ry elec­trol­y­sis con­sul­ta­tion, or if your school, non-prof­it, or good cause would like a gift cer­tifi­cate from Elec­trol­y­sis San Juan for your next fundrais­er, please reach out to Danielle Wheel­er at (360) 298‑4068 or via www.electrosj.com.
You can support the San Juan Update by doing business with our loyal advertisers, and by making a one-time contribution or a recurring donation.