FREE Drop-In Soccer Clinics June 18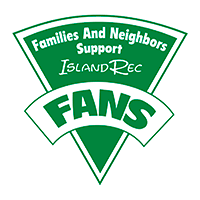 Island youth get the chance to work on their soccer skills during free drop-in clinics on Saturday, June 18 at the Friday Harbor Elementary School fields.
Families and Neighbors Support Island Rec (FANS) and Challenger Sports are sponsoring the clinics, aimed at children ages three to 12.
Coaches from the British Soccer Camp program will lead the program. The clinics run from 9:00 a.m. to 10:00 a.m. for ages three to five; 10 a.m. to 11:30 a.m. for ages six to eight; and 11:30 a.m. to 1:00 p.m. for ages nine to 12.
"These are both good introductions to soccer and a way to brush up on skills," said FANS president Kyle Loring. "Plus, they're a fun preview of the British Soccer Camps that take place later this summer."
No registration is necessary for the clinics; however, parents should arrive about 15 minutes early to sign waivers. Island Rec is taking registration for its British Soccer Camps in August at www.islandrec.org.