Getting a Head with Regeneration
Posted June 1, 2016 at 9:27 pm by Tim Dustrude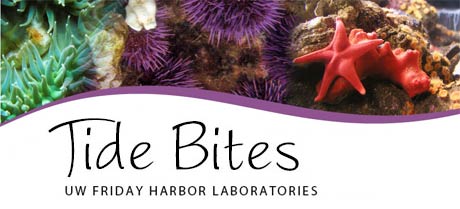 Inver­te­brates, or ani­mals with­out a spine, are the mas­ters of regen­er­a­tion. Many ani­mals are able to regrow miss­ing or dam­aged body parts and some can even regrow an entire­ly new ani­mal from just a small seg­ment of tissue.
If you cut sponges, pla­nari­an worms, and hydra into pieces, they will regrow com­plete and nor­mal ani­mals from most, if not all, of the pieces.
Chop cer­tain kinds of sea stars or hemi­chor­dates in two and both halves will grow into com­plete ani­mals. Near­ly all annelid worms can regen­er­ate tail seg­ments and some can even regen­er­ate their head.
Read more at FHL Tide Bites…
You can support the San Juan Update by doing business with our loyal advertisers, and by making a one-time contribution or a recurring donation.