Heart Sutra Workshop with Dr. Kurt J. Schwalbe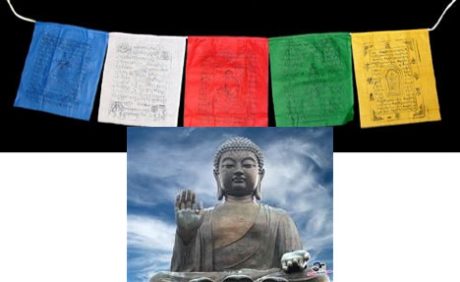 Dr. Kurt J. Schwalbe will be giving an all day workshop Saturday July 9th on the Heart Sutra at Sakya Kachod Choling Buddhist retreat center at 865 Bullfrog Rd. (at the top of Mt Dallas) on San Juan Island from 9:00 am until 5:00 pm with a lunch break from noon – 2:00 pm. Lunch will be available from the Gonpa kitchen for $5.00. The workshop is free but donations are always appreciated.
"The Heart Sutra is perhaps the most famous and well loved Buddhist scripture, recited daily by many people around the world. Although it contains the foundational Buddhist teachings in a very short form, many people find it quite puzzling. As we unravel its meaning and seek its origin, we will look at the sutra's function in Buddhist literature as both philosophy and an object of meditation. We will also consider the viewpoints of several modern commentators who have interpreted the Sutra with the help of the classical Indian and Tibetan commentaries from the Tibetan Canon."
Please call for more information at 378-4059 or email: skc [@] rockisland.com. If coming from off-island pick up at the ferry will be provided.