Roche Harbor Trails area Honored as National Recreation Trail
Press Release – Tuesday, June 7, 2016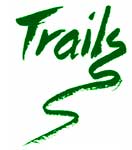 The Trails Committee of the San Juan Island Park and Recreation District is pleased to announce that the Roche Harbor Resort Trails are now designated the honor of being a National Recreation Trail. On June 3rd, Interior Secretary Sally Jewell and National Park Director Jonathon B. Jarvis announced that the Roche Harbor Trails were one of six trails nationally to join the National Trail System.
This designation is especially significant in that the Roche Harbor Trails are open to the public for a variety of recreation opportunities on land owned privately. The combination of public access and private ownership is enhanced by volunteer stewardship from local residents who improve and maintain the trails. It is a rare model of cooperation and partnership that has grown for many years. With direct connections to trails at English Camp, the Roche Harbor Trails link to additional National Historic Park land for public use.
By this award the Trails Committee of the SJ Island Park and Recreation District thanks the owners of Roche Harbor Resort as well as the National Park Service for recognizing the value of these trails for public enjoyment. The beauty and history of San Juan Island is emphasized by the hundreds of acres of Roche Harbor land with ponds, marshes, forests and meadows crisscrossed by a network of pathways open for horses, bicyclists and walkers. With several parking areas and access trailheads, the Roche Harbor Trails are now nationally recognized for the community asset they have become.
Maps and information about the Roche Harbor Trails are available at http://www.rocheharbor.com or http://sanjuanislandtrails.org
**************************************************************
Here's more U.S. Department of the Interior:
June 3, 2016
New Trails Help Promote Obama Administration's Effort to Increase Outdoor Recreational
WASHINGTON – U.S. Secretary of the Interior Sally Jewell and National Park Service Director Jonathan B. Jarvis today announced the designation of six local and state National Recreation Trails, adding more than 350 miles to the National Trails System, and three National Water Trails, adding more than 600 miles to the National Water Trails System.
"By designating these new National Trails, we recognize the efforts of local communities to provide outdoor recreational opportunities that can be enjoyed by everyone," said Jewell. "Our world-class network of national trails provides easily accessible places to enjoy exercise and connect with nature in both urban and rural areas while also boosting tourism and supporting economic opportunities in local communities across the country."
On Saturday, June 4, hundreds of organized activities are planned as part of National Trails Day, including hikes, educational programs, bike rides, trail rehabilitation projects, festivals, paddle trips, and trail dedications. A list of activities is available on the American Hiking Society's website.
"The network of national recreation and water trails offers expansive opportunities for Americans to explore the great outdoors," said Jarvis. "With summer here, I hope everyone will take advantage of a trail nearby to hike, paddle or bike. It's a great family outing and an opportunity to fill your lungs with fresh air and enjoy the beauty of the world around us."
National Recreation Trail designation recognizes existing trails and trail systems that link communities to recreational opportunities on public lands and in local parks across the Nation. Each of the newly designated trails will receive a certificate of designation, a set of trail markers and a letter of congratulations from Secretary Jewell.
While national scenic trails and national historic trails may only be designated by an act of Congress, national recreation trails (including national water trails) may be designated by the Secretary of the Interior or the Secretary of Agriculture in response to an application from the trail's managing agency or organization.
The National Recreation Trails program is jointly administered by the National Park Service and the U.S. Forest Service, in conjunction with a number of Federal and not-for-profit partners, notably American Trails, which hosts the National Recreation Trails website.
Secretary Jewell designated the following six trails this year as National Recreation Trails:
CALIFORNIA
Backbone Trail
The 67-mile Backbone Trail connects the largest publicly owned natural and scenic parks within Santa Monica Mountains National Recreation Area. The trail was created through the decades-long efforts of many partners including California State Parks, the Santa Monica Mountains Conservancy, the Mountains Recreation and Conservation Authority, and the National Park Service. Approximately 17 million Southern Californians live within an hour's drive of one of the trailheads.
CONNECTICUT
Shetucket River Water Trail
The Shetucket River flows through The Last Green Valley National Heritage Corridor in Windham and New London Counties. The water trail offers 20 miles of paddling within an hour's drive of three of New England's largest urban and metropolitan regions. The major tributaries of the Shetucket River, the Quinebaug River to the east and Willimantic River to the west, have previously been designated National Recreation Trails.
FLORIDA
Bartram Trail in Putnam County
John Bartram and his son, William, were naturalists and authors who explored the St. Johns River in the 1700s. Their legacy inspired the creation of a combined 250 miles of hiking, cycling, and paddling trails with related driving tours. A wealth of online resources facilitates planning for adventures within this slice of rural Florida.
MAINE
Johnson Brook Trail
This 3.5-mile trail is located at the Sunkhaze Meadows National Wildlife Refuge, part of the Northern Maine National Wildlife Refuge Complex in Penobscot County. The loop traverses through a mixed hardwood/softwood forest. Numerous boardwalk sections allow visitors to experience the forested wetlands that surround Sunkhaze Bog.
OKLAHOMA
Turkey Mountain Urban Wilderness Area Trails
The Turkey Mountain Urban Wilderness Area is located seven-miles from downtown Tulsa. The Red, Blue, and Yellow Trails provide 6.7 miles of marked trails for beginner to advanced hikers, trail runners, mountain bikers, and equestrian riders. The trail system winds along cliffs overlooking the Arkansas River and past ponds and rock gardens into the heart of the heavily wooded wilderness.
WASHINGTON
Roche Harbor Trails
The 9.1 miles of trails at Roche Harbor Resort on San Juan Island link a variety of natural features and cultural resources including open pastures, Northwest forests, water views, wildlife habitats, pond-filled quarries, restored nineteenth-century lime kilns, and the historic hotel. The trail system connects with the trail to English Camp at San Juan Island National Historic Park.
Secretary Jewell designated the following three trails this year as National Water Trails:
ILLINOIS and INDIANA
Kankakee River Water Trail
The 133-mile Kankakee River Water Trail traverses northwestern Indiana and northeastern Illinois in what was once one of the United States' largest wetlands. The water trail boasts ample public access sites, thousands of acres of natural areas and preserves, remarkable wildlife, overnight camping for paddlers, many historic sites, and a high-quality sports fishery.
KANSAS
Arkansas River Water Trail
The Arkansas River Water Trail provides 192 miles of scenic water trail and riverside wildlife habitat from Great Bend, Kansas to the Kansas-Oklahoma border. The trail provides recreational paddling, fishing and wildlife viewing opportunities via 22 existing access sites as it meanders through the expansive prairie and rich farmland, passing many cities and small towns along its way.
OHIO
Great Miami River Watershed Water Trail
The Great Miami River Watershed Water Trail is located in southwest Ohio and includes 291 miles of paddling, fishing, and wildlife watching opportunities on three beautiful rivers and many smaller tributaries. The major rivers include the Great Miami, Stillwater, and Mad Rivers, all of which are Ohio-designated State water trails. The trail offers a range of opportunities for human-powered and motorized boating.