Summer Film Series Continues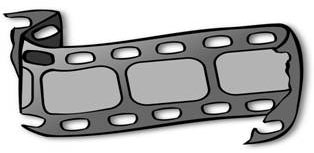 Larry Soll of the Summer Film Series shares this note with you…
Well Fellow Film Buffs,
The first week of our film series was a great success.  Our audience of about 75 gave "Mustang" a warm and empathetic reception.  This week's film "Meet the Patels" is definitely lighter and more upbeat.  I think you will enjoy it. The curtain goes up at the Community Theatre this Tuesday at 7:30 pm!  We hope to see all of you there – and bring a friend. If you haven't already purchased one, punch cards are available at the Theatre Box Office. Punch cards good for 10 admissions are $55 and can be shared.  As a special inducement, folks under 25 can purchase a punch card for only $35.  Single admissions are available for $8.
Also, we encourage you to "make a night of it" by enjoying dinner and movie with friends.  Vinny's Ristorante  is offering 10% off your entire food bill when you show your punch card or ticket. This offer is available every Tuesday during the Film Series.
Here is a description of our next film:
June 28, 7:30 pm
Meet the Patels (2015)  PG  88 Minutes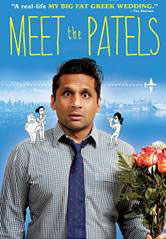 This film is a laugh-out-loud real life romantic comedy about Ravi Patel, an almost-30-year-old Indian-American who enters a love triangle between the woman of his dreams … and his parents. Filmed by Ravi's sister in what started as a family vacation video, this hilarious and heartbreaking film reveals how love is a family affair. Fresh out of a breakup with his secret white girlfriend, who his parents knew nothing about, and freaked out that he's almost 30 and single, Ravi goes on a family vacation to India with his head and heart spinning.
Ravi is willing to do whatever it takes to find love—but there's one tricky detail to consider: In his family, everyone has the last name Patel. Patels marry other Patels. It's not incest, it means they are from the same 50-square mile radius in India. Struck with how overwhelmingly happy the marriages are of his Patel family and friends, Ravi enters a fool-proof Patel matchmaking system and embarks on a worldwide search for another American Patel just like him.
See Trailer here.