Primary Election Ballots Are Due Tuesday. Have You Voted Yet?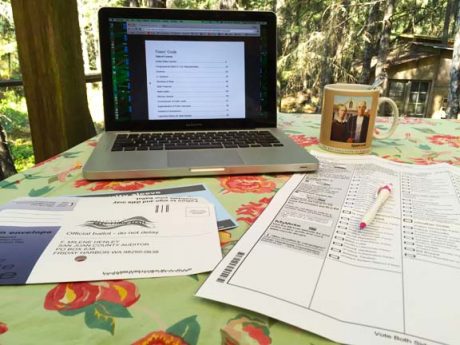 I sat down this morning to vote. Those long lists of candidates were a little daunting so I referred to the online voter's guide and also surveyed a few of my well-informed friends. Ballots are due Tuesday, August 2.
Your ballot must be either post marked that day or deposited in the Official Ballot Drop Box (as demonstrated here by Ian) no later than 8:00 pm. The drop box is on second street outside of the San Juan County Courthouse.
Link to: Voters Guide PDF