SJCT Summer Film Series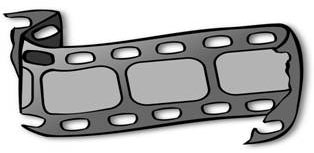 Well Fellow Film Buffs,
The second week of our film series confirmed that there are a lot of people here who appreciate independent films. The audience of over 100 laughed out loud (LOL for your hipper folks) at "Meet the Patels". We hope to see all of you at the Community Theatre this coming Tuesday at 7:30 pm – and bring a friend. If you haven't already purchased one, punch cards are available at the Theatre Box Office. Punch cards good for 10 admissions are $55 and can be shared. As a special inducement, folks under 25 can purchase a punch card for only $35. Single admissions are available for $8.
We encourage you to "make a night of it" by enjoying dinner and movie with friends. Two more restaurants have agreed to special pre-theatre prices during the film series. Here are your choices:
The Bluff at Friday Harbor House. A completely redone interior and menu. The new chef comes from The Willows Inn on Lummi Island, considered among the 10 best restaurants in the United States. Punch card holders get 10% off the entire food bill each Tuesday during the film series.
Coho. Make a reservation between 5:00 and 5:45 and get dinner for two for $70 including a bottle of wine! Each person receives soup, salad, choice between two entrees, and homemade ice cream or sorbet. (Other entrees available at slightly higher price.)
Vinny's Ristorante continues offering 10% off your entire food bill when you show your punch card or ticket. This offer is available every Tuesday during the Film Series.
Here's a description of the next film:
July 5, 7:30 pm
Amy (2015) Rated R (for language and drug material) 128 minutes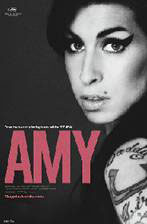 Amy presents the story of British singer and songwriter Amy Winehouse, whose 2006 album, Back to Black, catapulted her to widespread fame and critical acclaim. Intense media scrutiny and problems with alcohol led to a downward spiral and to her tragic death in 2011 at the age of 27.
The film includes Winehouse footage and performance clips and interviews with friends, family members and collaborators. Whether you're a serious fan or merely knew her music in passing, "Amy" will make you see the woman and the artist through fresh, sad eyes. Oscar nomination for Best Documentary.