Author Visit With Carole Estby Dagg
Griffin Bay Bookstore and the San Juan Island Library present an author visit with Carole Estby Dagg on Wednesday, August 10 at 7:00 pm in the Library's Main Salon…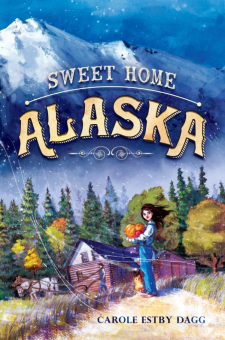 The Library's Youth Services Department and Griffin Bay Bookstore are proud to sponsor author Carole Estby Dagg for a discussion and book signing of her latest novel, Sweet Home Alaska, a Community Summer One Read book selection.
Sweet Home Alaska is an exciting pioneering story, based on actual events, introducing readers to a fascinating chapter in American history, when FDR set up a New Deal colony in Alaska to give loans and land to families struggling during the Great Depression.
After careers as a children's librarian, certified public accountant, and assistant library director, Carole Estby Dagg retired early to do what she had always wanted to do: write. Her first book, The Year We Were Famous, was based on the true story of her great-aunt's 4,000-mile walk with her mother across the country in 1896.
Her second book, Sweet Home Alaska,  which will be featured on this evening, was inspired when her son bought a 1930's house across from a potato field in Palmer, Alaska. Following her curiosity about the early days of Palmer, she eventually had a banker's box full of notes, enough for a book.
This will be a delightful evening appropriate for children, young adults and adults.  It's free and open to the public.  Refreshments courtesy of the Friends of the San Juan Island Library.
Our thanks to Griffin Bay Bookstore for co-sponsoring this evening with the Youth Services Department of the San Juan Island Library.