Letter From Animal Protection Society
Posted August 21, 2016 at 2:41 pm by Tim Dustrude
Dear Edi­tor,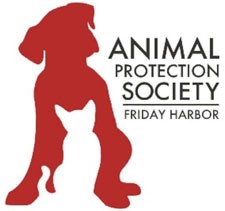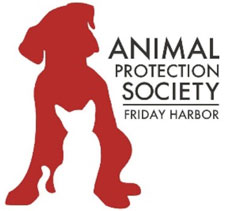 Last week dur­ing our coun­ty fair the tem­per­a­ture here on the island rose to well over 80 degrees sev­er­al days in a row. Sad­ly, those of us work­ing at the Ani­mal Pro­tec­tion Soci­ety booth were noti­fied on four sep­a­rate occa­sions that peo­ple had parked their cars in the lots across the street from the fair­grounds; leav­ing dogs inside those cars, for peri­ods of over two hours.
In one of those instances, sheriff's deputies were dis­patched and when the car was even­tu­al­ly opened the tem­per­a­ture inside the vehi­cle reg­is­tered 90 degrees. This read­ing was tak­en five min­utes after the doors had been opened and air allowed to cir­cu­late. The two dogs inside the car had been left in crates, with no water, for over five hours; win­dows bare­ly cracked. The lot has no shade. A cita­tion was issued in this case.
It is always dis­turb­ing and sad to see peo­ple show so lit­tle regard for their pets, but it is espe­cial­ly trag­ic in light of the fact that so much infor­ma­tion is pub­lished and cir­cu­lat­ed warn­ing peo­ple of the dan­gers asso­ci­at­ed with leav­ing pets in cars dur­ing warm weath­er. Hun­dreds of pets die each year in our state, as a result of being left in cars on hot days. And even an over­cast or mild day can injure an ani­mal if there is not enough ven­ti­la­tion or they don't have water avail­able. After 10 min­utes, the inter­nal tem­per­a­ture of your car can rise by 20º F and increas­es expo­nen­tial­ly from there. Even on a mild day, that's far too hot for a dog!
While it has been wide­ly pub­li­cized, it would seem that more than a few islanders are not aware a new Wash­ing­ton State law went into effect July 24, 2015 that allows police offi­cers to break into vehi­cles to res­cue pets left in cars on hot days.
If you see a dog in a car on a hot day, it is best to call 911 rather than try­ing to get into the car your­self. While police and law enforce­ment are pro­tect­ed from civ­il lia­bil­i­ty under the new law, civil­ians are not. If you break into a car to save a dog, you could face legal or finan­cial penal­ties for the dam­age to the vehi­cle. Plus a dog in a vehi­cle may not react well to the intru­sion and you could be injured.
Pets should not be left in a car on a day hot­ter than 60º or cold­er than 32º F. Vet­eri­nar­i­ans rec­om­mend you always park in the shade, roll down at least two win­dows halfway, make sure water is avail­able. Try not to leave your dog for longer than five to 10 minutes.
Sin­cere­ly,
Jan Mur­phy
Shel­ter Manager
Ani­mal Pro­tec­tion Soci­ety – Fri­day Harbor
You can support the San Juan Update by doing business with our loyal advertisers, and by making a one-time contribution or a recurring donation.