Library Will Be Closed During the Fair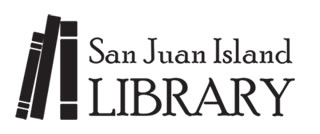 From the Library…
The San Juan Island Library will be closing from Wednesday August 17 through Saturday August 20 to replace worn flooring.  The current flooring installed in 2005 in the staff work area has simply worn out despite regular maintenance. Funds for the project come from the library's operating budget, money the library designated for exactly such purposes.
Most items currently on loan will not be due back during the period the library is closed, but if patrons wish to return their items, the drive-thru book drop will remain open.
The website www.sjlib.org will be up, and most of the library's 24/7 online databases will be available. One thing that will be different is that you will not be able to place requests for Interlibrary loan items from Tuesday August 16 through Sunday August 21.
Library Director Laurie Orton said, "Some of our regulars are worried about what they'll do during the closure. I tell them, 'Just stock up on books and movies before we close, and bring everything back after we reopen with durable, safe floors.'"
While the library is closed, the library WiFi hotspot should continue to be available, so if you visit the library for WiFi, you should be able to work from your vehicle in the parking lot.
Come visit us inside the Fair Building for DIY arts and craft programs and book talks during the Fair. A separate Library Fair Schedule at the Fair is available so you won't miss our popular Make a Book program or the fun Make Book Earrings workshops. Plus, each day we will offer "Book Talks" recommending great books by local authors or about San Juan County at the Historical Society's nearby Pioneer Cabin. All library programs at the Fair are free after admission.