CT Recycling Meeting
In the SJ Update mailbag today, here's an invitation from Frank Penwell…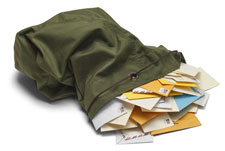 For those who have showed an interest or concern regarding CT recycling, there is an open meeting scheduled, and anyone can attend.
I want to thank all of you for your interest in Community Treasures / CT Recycling. A lot of you have requested a meeting for discussion. Over the last several weeks, there has been a lot of misinformation circulating.
I have scheduled a community meeting on September 22nd, 6:30 to 7:30, at the Mullis Senior Center. This is not a meeting called by the CT Board, but some of the Board members may attend.
This is an opportunity for you to come and participate in a community discussion.
Thank you for your past and current support of Community Treasures and CT Recycling.
Frank Penwell
(360) 378-6473, frank.pat.penwell@gmail.com