Get Your Painting Now!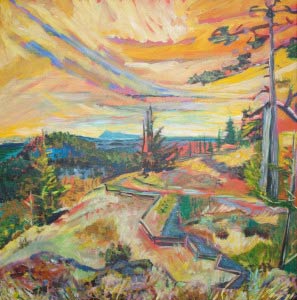 Reminder – LAST WEEKEND for Plein Air Paintings Auction to Benefit Mount Grant Preserve
Thanks to a group of generous and very talented local artists, 17 artworks—all inspired by rocks, trees, trails, and vistas they observed at Mount Grant Preserve—are up for auction. All proceeds from the auction will go to the Campaign for the Preserve and will be matched 100 percent.
NOTE: Five paintings have already sold at the Buy It Now price, so don't wait til Monday to snap up your favorite piece.
The auction ends at midnight on Labor Day (Sept. 5). Click here to view the paintings.
Happy bidding!