Launch San Juan Islands
Posted September 6, 2016 at 5:51 am by Tim Dustrude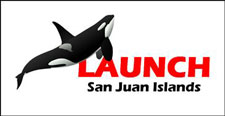 EDC invites entre­pre­neurs to par­tic­i­pate in busi­ness plan com­pe­ti­tion, "Launch San Juan Islands"
Entre­pre­neurs can bring their busi­ness ideas to the next lev­el in the sec­ond annu­al EDC Launch San Juan Islands busi­ness plan com­pe­ti­tion, cre­at­ed by the San Juan Coun­ty Eco­nom­ic Devel­op­ment Coun­cil and spon­sored by local businesses.
Par­tic­i­pants will receive instruc­tion in busi­ness plan­ning and mar­ket­ing, plus fol­low-up mentoring—and some will win cash prizes to help launch their businesses.
Thou­sands of dol­lars in cash prizes will be award­ed to con­test win­ners this year. The greater goal, how­ev­er, is to help every par­tic­i­pat­ing entre­pre­neur to advance their business.
Includ­ed in the pro­gram for all par­tic­i­pants will be sem­i­nars on busi­ness plan­ning, financ­ing and mar­ket­ing; oppor­tu­ni­ties to net­work and col­lab­o­rate with oth­er entre­pre­neurs; media cov­er­age for con­tes­tants; pro­fes­sion­al advice from a team of experts, and feed­back on busi­ness plans.
Launch San Juan Islands will start in Octo­ber 2016 and run through ear­ly Decem­ber 2016. The cost to par­tic­i­pate is $85 (or $65 if reg­is­tra­tion received pri­or to Sep­tem­ber 19th, 2016.). Dead­line to enter: Sep­tem­ber 25th, 2016. This fee cov­ers direct costs for course mate­ri­als and events. Please see www.sanjuansedc.org/launch for more information.
The San Juan Coun­ty Eco­nom­ic Devel­op­ment Coun­cil (EDC) strives to strength­en and diver­si­fy the econ­o­my of San Juan Coun­ty. We believe a strong econ­o­my builds a strong com­mu­ni­ty. The EDC works to build an envi­ron­ment that helps busi­ness own­ers cre­ate jobs. We serve busi­ness: link­ing orga­ni­za­tions and resources, pro­vid­ing valu­able infor­ma­tion, ren­der­ing assis­tance and advo­cat­ing for an improved island busi­ness environment.
You can support the San Juan Update by doing business with our loyal advertisers, and by making a one-time contribution or a recurring donation.