Dental Van, YES — Fish, Tacos NO
Posted October 7, 2016 at 5:41 am by Tim Dustrude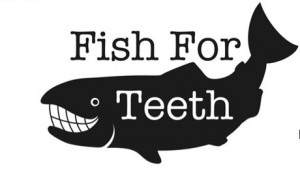 Hel­lo Fish Taco Eaters:
Fish for Teeth is spon­sor­ing the MTI Mobile Den­tal Van on San Juan Island Octo­ber 7 — 8, this Fri­day and Sat­ur­day. The ToothMobile's arrival is usu­al­ly paired with the Taco Team mak­ing fab­u­lous fish tacos, but due to sched­ul­ing con­flicts the Taco Team is sit­ting this one out; we'll all have to wait for a fish taco until Jan­u­ary when the van comes again.
Fish for Teeth and its vol­un­teer team of local den­tal pro­fes­sion­al is wrap­ping up its fifth year of pro­vid­ing den­tal ser­vices to those who oth­er­wise can­not afford the care. Hun­dreds of island res­i­dents have since received ser­vices. Appli­ca­tions can be found at the Health Depart­ment, the Fam­i­ly Resource Cen­ter, or online at fishforteeth.com.
Although pre-sched­ul­ing is pre­ferred, walk-ins are wel­come and are served on a space-avail­able basis. Require­ments are that appli­cants must have no den­tal insur­ance, no dis­cre­tionary income, and no oth­er finan­cial means to pay for den­tal ser­vices at this time. Basi­cal­ly, if you are in need of den­tal care and can­not afford a den­tist, come to the Mullis Cen­ter Fri­day and Sat­ur­day and seek out the ToothMobile.
You can support the San Juan Update by doing business with our loyal advertisers, and by making a one-time contribution or a recurring donation.