Draw the Figure
"Draw the Figure" at San Juan Islands Museum of Art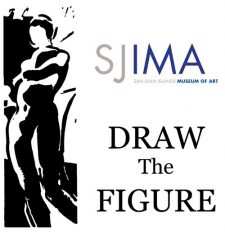 San Juan Islands Museum of Art is pleased to present a third session of "Draw the Figure" on Monday evenings from 5:30pm – 8:30pm for eight weeks, beginning October 24, 2016. This unique workshop will be facilitated by instructor, Annie Howell-Adams. Annie is a member of Arts Student League of New York and is an artist and art instructor living on San Juan Island.
In the class, students will learn many technical challenges such as form, design, line, and measuring with accurate observation. Drawing concepts will include: blocking in the figure, contour and shadows, edge control, negative space, and specifics of the head and features. Drawing the human form is the cornerstone of art training.
Tuition for the eight weeks is $160 and includes the model fee. Students are to bring their own preferred art supplies.
For more information and to register, contact the class organizer, Debbie Pigman, at 360 472-0216 or email dpigman1234@yahoo.com, or the museum at (360) 370-5050.