Draw the Figure
Posted October 17, 2016 at 5:55 am by Tim Dustrude
"Draw the Fig­ure" at San Juan Islands Muse­um of Art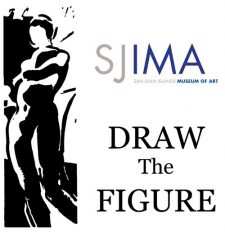 San Juan Islands Muse­um of Art is pleased to present a third ses­sion of "Draw the Fig­ure" on Mon­day evenings from 5:30pm — 8:30pm for eight weeks, begin­ning Octo­ber 24, 2016. This unique work­shop will be facil­i­tat­ed by instruc­tor, Annie How­ell-Adams. Annie is a mem­ber of Arts Stu­dent League of New York and is an artist and art instruc­tor liv­ing on San Juan Island.
In the class, stu­dents will learn many tech­ni­cal chal­lenges such as form, design, line, and mea­sur­ing with accu­rate obser­va­tion. Draw­ing con­cepts will include: block­ing in the fig­ure, con­tour and shad­ows, edge con­trol, neg­a­tive space, and specifics of the head and fea­tures. Draw­ing the human form is the cor­ner­stone of art training.
Tuition for the eight weeks is $160 and includes the mod­el fee. Stu­dents are to bring their own pre­ferred art supplies.
For more infor­ma­tion and to reg­is­ter, con­tact the class orga­niz­er, Deb­bie Pig­man, at 360 472‑0216 or email dpigman1234@yahoo.com, or the muse­um at (360) 370‑5050.
You can support the San Juan Update by doing business with our loyal advertisers, and by making a one-time contribution or a recurring donation.