SVC Receives Grant
Skagit Valley College receives National Science Foundation grant for composites recycling education and training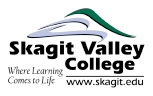 Skagit Valley College (SVC) has been awarded a $194,076 grant by the National Science Foundation (NSF) to develop technician training under the Composite Technician Education Program (CRTEP). Through the grant, SVC will team up with the University of Alabama at Birmingham (UAB), Peninsula College, and The National Resource Center for Materials Technology Education at Edmonds Community College to create curriculum for composite technicians working with composite waste stream material.
With composites industry experts, the partners will develop protocols and processes for the identification and proper handling of recaptured fiberglass and carbon fiber composite material; develop curriculum modules to educate technicians; and develop a template for a database learning tool to identify and track waste stream and scrap material. Project results will be disseminated nationally and internationally through a variety of organizations including Advanced Technical Education (ATE), an NSF organization that works with two-year colleges to promote science and engineering, the community and technical college system, the four-year university system, open source formats, and professional and standards-based organizations. Internationally, companies are seeking the methods and means to reduce waste and waste management costs, as highlighted by the European Union initiative Zero Waste Communities. The CRTEP project will show important linkages between composites recycling, environmental benefits, and economic advantages.
Skagit Valley College maintains strong connections with community leaders and key partnerships with business, education, and industry. "As one of our strategic priorities, our College aligns workforce education programs with regional and state economic development strategies, advancing the State's economy through education," said SVC President Dr. Tom Keegan.
"The NSF grant will help us respond to employer needs for sustainability best practices in the composites industry."
CRTEP is built on a foundation of work conducted by the Center of Excellence for Marine Manufacturing & Technology at Skagit Valley College and Peninsula College, in collaboration with The University of Alabama at Birmingham. Together, the partners developed a two-year pilot to introduce the concept of composites recycling for composite technology students at the community college level.
"The NSF grant focused composite recycling is very timely and aligns with the goals of the Institute for Advanced Composites Manufacturing Innovation (IACMI) – The Composites Institute. The cross-cutting partnerships between the Composites Recycling Technician Education Program and the IACMI network offers unique opportunities for work force development, experiential learning and impactful industry projects," said Dr. Uday Vaidya, Chief Technology Officer, IACMI.
Technician training and industry practices have not yet kept pace with sustainability initiatives recommending reduced landfill use. The CRTEP project will advance knowledge across multiple fields and industries, and provide technicians with the foundational knowledge, skills, and abilities needed to handle composite waste stream materials, treating them as a new resource. The project will create a platform to develop protocols and best management processes with industry while simultaneously creating curriculum scalable to certificate and associate degree pathways for student learners and incumbent technicians. Community college students, graduate students, university and community college faculty, and industry partners will work alongside one another in an educational environment to define the functions necessary for technicians to properly work with composite waste stream and scrap material. The focus is on technician education in an emerging demand field, and will enhance educational infrastructure. Subsequent phases of the project will address the reclamation of obsolete composite parts, such as boat hulls and wind blades.
"This is a proactive program that allows for Technician education and training to be developed concurrently with research being conducted for next generation materials. It offers an opportunity for interaction between students at UAB and the Community College partners and will help with a better understanding for both constituents with respect to functions and responsibilities on the
shop floor and also allow for better articulation. The interaction between the faculty, students and composites industry partners enable this program to be developed at the cutting edge of research and technology education in environmental responsibility and sustainable materials," Dr. Brian Pillay, UAB, and Co-Principal Investigator on the grant.
A number of companies and organizations have formally supported the project and include: Janicki Industries, Fiberglass Supply, the Northwest Workforce Council, The Boeing Company, Hexcel Corporation, Polystrand, the Composites Recycling Technology Center, the American Composites Manufacturers Association, and the Institute for Advanced Composites Manufacturing Innovation. Support will include subject matter expertise, participation on an advisory committee and curriculum review.
For more information about the composites recycling project, contact Ann Avary, Principal Investigator and Director of the Northwest Center of Excellence for Marine Manufacturing and Technology at Skagit Valley College, ann.avary@skagit.edu or (360) 766-6282, x3001.