NEW! Women's Boxing for Fitness Classes at SJI Fitness
Posted November 30, 2016 at 5:42 am by Tim Dustrude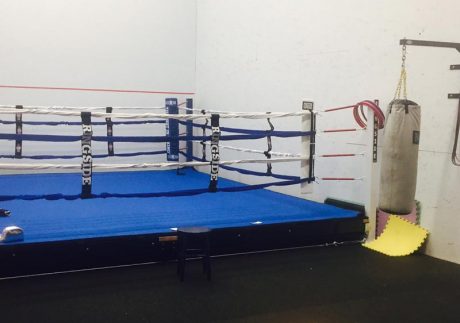 Boo­Boo James and Shan­non Miniken are now offer­ing women's box­ing for fit­ness cir­cuit train­ing class­es at San Juan Island Fitness.
"These class­es are for any­one, any fit­ness lev­el, from the expe­ri­enced ath­lete look­ing for a new chal­lenge, to the woman who's nev­er done a push up," said Boo­Boo James, who's been teach­ing these class­es for almost two years, and receives quar­ter­ly train­ing to keep the pro­gram fresh.
Par­tic­i­pants will get a com­plete work­out for the car­dio­vas­cu­lar and mus­cu­lar sys­tems. Box­ing work­outs are great for increas­ing your strength, endurance, agili­ty and coor­di­na­tion. You will burn fat, build mus­cle tone and get fit all at the same time.
There are cur­rent­ly twelve class­es a week, from 6:00 am to after school to evenings. Class sched­ule is avail­able at SJI Fit­ness, and you don't need to be a mem­ber to par­tic­i­pate! High school girls' class­es are $20/month for two class­es per week and women's class­es are $80/month for two class­es per week. Drop in rates are $15 per class. No gloves? No prob­lem! All equip­ment is includ­ed in the class fee.
For more infor­ma­tion about the women's box­ing for fit­ness class­es, or to spon­sor a stu­dent, call or text Boo­Boo at (360) 640‑4506.
You can support the San Juan Update by doing business with our loyal advertisers, and by making a one-time contribution or a recurring donation.