SVC Open Enrollment
Posted December 13, 2016 at 5:42 am by Tim Dustrude
Skag­it Val­ley Col­lege Open Enroll­ment is going on now for Win­ter Quarter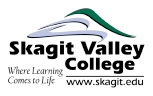 Open Enroll­ment is going on now for Win­ter Quar­ter! Class­es begin Jan­u­ary 4th.
Step into a new career or upgrade your job skills! Our High demand areas include:
Also SVC's Bach­e­lor of Applied Sci­ence in Envi­ron­men­tal Con­ser­va­tion is the only pure sci­ence pro­gram offered at a com­mu­ni­ty col­lege in Wash­ing­ton. www.skagit.edu/basec
Or, if you want to earn a bachelor's degree, com­plete two years at SVC and then trans­fer to a four-year uni­ver­si­ty. Study close to home and save mon­ey, com­pared to tuition at a four-year school!
Prospec­tive stu­dents can get an up-close view of SVC by tak­ing a free cam­pus tour. Get details on pro­grams and degrees, finan­cial aid, career options, and more.
San Juan Cen­ter, (360) 378‑3220
Mount Ver­non Cam­pus, (360) 416‑7697 or toll free: 1 844–2SKAGIT
Whid­bey Island Cam­pus, (360) 675‑6656
South Whid­bey Cen­ter, (360) 341‑2324
Marine Tech­nol­o­gy Cen­ter, (360) 766‑6282
You can support the San Juan Update by doing business with our loyal advertisers, and by making a one-time contribution or a recurring donation.