Auditions at SJCT this Sunday
Readers Theatre Auditions January 8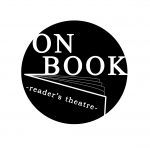 Islanders will all levels of acting experience are invited to audition for San Juan Community Theatre's On Book! Readers Theatre series on Sunday, January 8 at 2:00 p.m.
The free ongoing reader theatre series is designed to gather island actors and friends to read new, classic and prize-winning plays before an audience.
During the audition, director Therese Finn will be looking for four readers for Gina Gionfriddo's Rapture, Blister, Burn. The comedy takes an unflinching look at gender politics in the wake of 20th century feminist ideals; Finn will cast two women aged 40s to 50s, one man aged 40s to 50s and one woman aged early 20s.
Auditions are being held at SJCT's PARC Studio, 70 Saltspring Drive (off Beaverton Valley Road). Contact On Book! administrator John Davis at 378-2697 for more information.
The play will be presented in the Gubelman Theatre on February 28 and March 1.