Island Neighbors
Posted February 9, 2017 at 5:48 am by Tim Dustrude
The San Juan Island Fam­i­ly Resource Cen­ter has launched Island Neigh­bors, a vol­un­teer based com­mu­ni­ty out­reach pro­gram. This pro­gram is designed to offer sup­port and com­pan­ion­ship to iso­lat­ed seniors and per­sons with dis­abil­i­ties who are liv­ing inde­pen­dent­ly but need extra help to sus­tain a health­i­er qual­i­ty of life.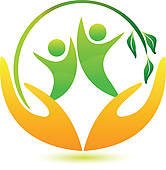 Involve­ment with Island Neigh­bors can ini­ti­ate mean­ing­ful rela­tion­ships, help pre­vent loss of inde­pen­dence, and cre­ate new con­nec­tions to the com­mu­ni­ty. Island Neigh­bors is cur­rent­ly look­ing for vol­un­teers and has many dif­fer­ent lev­els of vol­un­teer oppor­tu­ni­ties available.
If you are inter­est­ed in becom­ing a vol­un­teer, please con­tact the San Juan Island Fam­i­ly Resource Cen­ter, Phone: 360–378-5246 Email: neighborsjifrc@gmail.com
~ Com­pan­ion­ship ~ Trans­porta­tion ~ Errands~
You can support the San Juan Update by doing business with our loyal advertisers, and by making a one-time contribution or a recurring donation.