Miracle Swimming for Susan
Posted February 8, 2017 at 2:14 pm by Tim Dustrude
In the SJ Update mail­bag this after­noon we find this let­ter from Amy Wynn…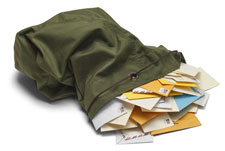 For a mighty long time Susan Williamson has been the go-to per­son for teach­ing chil­dren how to swim. She's coached youth through their sail­ing float tests, gen­tly nudged reluc­tant young­sters into lov­ing the water, encour­aged our swim team kids, and reached out to bring swim­ming to many youth through the men­tor­ship pro­gram, enrich­ment class­es and spe­cial lessons.
Susan recent­ly came across Mir­a­cle Swim­ming, an inno­v­a­tive method for teach­ing peo­ple who are afraid of the water. Mir­a­cle Swim­ming is unique in that it teach­es to the whole person–body, mind and spir­it– and uses their trade marked Five Cir­cles method of con­quer­ing fear. It is rare that Mir­a­cle Swim­ming offers instruc­tor train­ing in the north­west, but this March they have a class in Seattle.
Let's help Susan Williamson take this train­ing. Any­one who knows Susan, knows she will come back from this train­ing excit­ed to share all she has learned with oth­ers and it can only serve to make our island friends and fam­i­lies safer around the water.
Susan's appli­ca­tion for the train­ing has been accept­ed, she has paid a deposit for the course and an in-kind dona­tion of lodg­ing dur­ing the train­ing has been secured. Now we just need to come up with $1500.00 for the rest of the tuition costs.
I am sure that if every par­ent whose child swims a lit­tle bet­ter for hav­ing known Susan gave a lit­tle bit we can make this hap­pen for Susan… and for us. Yes, for us, because to have some­one in our com­mu­ni­ty with the lev­el of train­ing that Mir­a­cle Swim­ming pro­vides will move us towards our goal of hav­ing all islanders safe in deep water.
What a gift it will be to have some­one specif­i­cal­ly trained to help par­ents who wor­ry that they could­n't swim to save their child's life. What a gift it will be to help a senior whose doc­tor has rec­om­mend­ed water exer­cise, but has hes­i­tat­ed to go to the water walk­ing class due to fear of the water. What a gift to have some­one with the skills to teach a teenag­er who nev­er got around to learn­ing how to swim but just does­n't know where to begin.
Please con­sid­er mak­ing a con­tri­bu­tion by drop­ping off a check made out to "Mir­a­cle Swim­ming" with a memo note "Susan Williamson Tuition" at San Juan Fit­ness or mak­ing an on-line dona­tion at www.miracleswimming.org. On-line dona­tions should be fol­lowed up with an e‑mail to Mir­a­cle Swim­ming not­ing it is for the Susan Williamson Tuition Scholarship.
Thank you for help­ing to make this happen!
‑Amy Wynn
You can support the San Juan Update by doing business with our loyal advertisers, and by making a one-time contribution or a recurring donation.