Lady Wolverines have a Date at State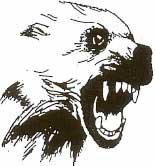 For the 3rd time in a row and for the 9th time in school history The Friday Harbor Wolverines (18-4) fast pitch team is packing its luggage for a trip to the WIAA State Tournament in Yakima.
The Wolverines will take on the Mary Walker Chargers of Springdale. Friday Harbor beat Mary Walker 14-4 in last year's consolation game when the Wolverines went 2-2. The Wolverines first pitch will be Friday morning at 9 am from the Gateway Sports Complex in Yakima.
In the other bracket Liberty Bell takes on Willapa/Pe Ell. The winners will play at 7 pm – the losers at 3 pm.
All of the Wolverine games will be broadcast live on Friday Harbor Radio 1650 AM and on the web at fhtinyradio.com. Oly Archibald has the live play by play and Mike Martin has the color commentary. The pre-game show starts at 8:30 AM.