SVC Commencement
San Juan Center of Skagit Valley College Commencement 2017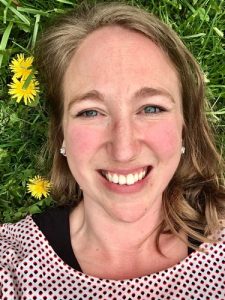 The San Juan Center invites our island communities to attend the San Juan Center of Skagit Valley College Commencement on June 14, at 1:00pm at Brickworks (150 Nichols Street) in Friday Harbor.
This year the San Juan Center will have the honor of celebrating the achievement of one academic degree graduate, Ms. Autumn Hallock.
Autumn returned to school as an adult, and has been successfully following the path toward her AA DTA degree while working and raising a family. Autumn receives high honors (GPA 3.8 to 4.0) along with her degree.
Autumn will be representing the San Juan Islands by speaking at the graduation on the importance of self, community and education. After a restful summer, she plans to attend Western Governor's University to begin work on her Bachelor's degree in elementary education, with the career goal of teaching in grades K-8.
During the graduation we will also be honoring 20 Marine Technology students who will be in attendance.
These students are from the San Juan Islands (SJ, Orcas and Lopez) and will be receiving certifications for work they have completed at the Skagit Valley College's Center of Excellence for Marine Manufacturing & Technology in Anacortes. This cohort of students, of all ages, were part of a partnership between the San Juan Economic Development Council (SJ EDC) and Skagit Valley College (SVC). For the last three months these 20 students have caught the 6:00AM boat five days a week and return late afternoon after a full day of classes together. The program was completely paid for (no cost to students) through a grant secured by Victoria Compton and the SJ Economic Development Council.
The San Juan Center is so proud of all of island students and the island communities that support them!