SVC Commencement
Posted June 8, 2017 at 5:55 am by Tim Dustrude
San Juan Cen­ter of Skag­it Val­ley Col­lege Com­mence­ment 2017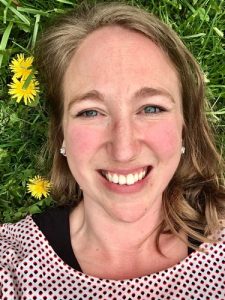 The San Juan Cen­ter invites our island com­mu­ni­ties to attend the San Juan Cen­ter of Skag­it Val­ley Col­lege Com­mence­ment on June 14, at 1:00pm at Brick­works (150 Nichols Street) in Fri­day Harbor.
This year the San Juan Cen­ter will have the hon­or of cel­e­brat­ing the achieve­ment of one aca­d­e­m­ic degree grad­u­ate, Ms. Autumn Hallock.
Autumn returned to school as an adult, and has been suc­cess­ful­ly fol­low­ing the path toward her AA DTA degree while work­ing and rais­ing a fam­i­ly. Autumn receives high hon­ors (GPA 3.8 to 4.0) along with her degree.
Autumn will be rep­re­sent­ing the San Juan Islands by speak­ing at the grad­u­a­tion on the impor­tance of self, com­mu­ni­ty and edu­ca­tion. After a rest­ful sum­mer, she plans to attend West­ern Gov­er­nor's Uni­ver­si­ty to begin work on her Bach­e­lor's degree in ele­men­tary edu­ca­tion, with the career goal of teach­ing in grades K‑8.
Dur­ing the grad­u­a­tion we will also be hon­or­ing 20 Marine Tech­nol­o­gy stu­dents who will be in attendance.
These stu­dents are from the San Juan Islands (SJ, Orcas and Lopez) and will be receiv­ing cer­ti­fi­ca­tions for work they have com­plet­ed at the Skag­it Val­ley College's Cen­ter of Excel­lence for Marine Man­u­fac­tur­ing & Tech­nol­o­gy in Ana­cortes. This cohort of stu­dents, of all ages, were part of a part­ner­ship between the San Juan Eco­nom­ic Devel­op­ment Coun­cil (SJ EDC) and Skag­it Val­ley Col­lege (SVC). For the last three months these 20 stu­dents have caught the 6:00AM boat five days a week and return late after­noon after a full day of class­es togeth­er. The pro­gram was com­plete­ly paid for (no cost to stu­dents) through a grant secured by Vic­to­ria Comp­ton and the SJ Eco­nom­ic Devel­op­ment Council.
The San Juan Cen­ter is so proud of all of island stu­dents and the island com­mu­ni­ties that sup­port them!
You can support the San Juan Update by doing business with our loyal advertisers, and by making a one-time contribution or a recurring donation.