Letter from Ruth McKenna
Posted July 21, 2017 at 5:43 am by Tim Dustrude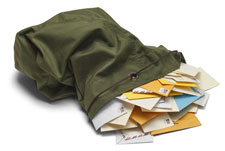 In the SJ Update mail­bag this morn­ing we have a let­ter from Ruth McKen­na, Can­di­date for SJI School Board…
Vote for Ruth McKenna–
San Juan Island Schools Direc­tor 1
Dear Edi­tor,
The schools on San Juan Island have been the cen­ter of the com­mu­ni­ty for over a cen­tu­ry. The dis­trict teach­es over 800 stu­dents, employs over 100 com­mu­ni­ty mem­bers and puts $1 mil­lion dol­lars per month into the econ­o­my. Gov­ern­ing the schools is a seri­ous responsibility.
As a school dis­trict Direc­tor, I will chal­lenge the dis­trict to make rapid progress on par­ent issues with Spe­cial Edu­ca­tion and the rig­or of the K‑12 learn­ing con­tin­u­um. These con­cerns were voiced at the League of Women Vot­ers Can­di­dates' Forum last week and were also iden­ti­fied in the Jan­u­ary 2016 San Juan Island Man­age­ment Review report. This report out­lines seri­ous pro­gram gaps and iden­ti­fies spe­cif­ic rec­om­men­da­tions for change based on the lat­est edu­ca­tion­al research and best prac­tices. Dis­trict bud­get pri­or­i­ties and staff focus need to demon­strate a com­mit­ment to fix Spe­cial Edu­ca­tion and deliv­er rig­or­ous learn­ing for all stu­dents next year.
I bring over 40 years of expe­ri­ence in schools across the nation. I have seen how sim­i­lar schools addressed the same chal­lenges and made rapid progress. I would like to share this exper­tise with the Board and school com­mu­ni­ty to avoid pit­falls and build on suc­cess­es for the ben­e­fit of island students.
Sin­cere­ly,
Ruth McKenna
You can support the San Juan Update by doing business with our loyal advertisers, and by making a one-time contribution or a recurring donation.