Actors and Directors Needed for Original Works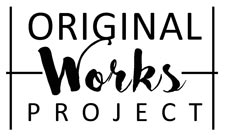 Actors and directors of all experience levels are invited to join San Juan Community Theatre's Original Works Project, premiering in September.
Auditions for the performances are scheduled on Saturday, August 12 from 1:00 to 3:00 p.m. at SJCT's PARC Studio, 70 Saltspring Drive. Actors must sign up for auditions at the SJCT Box Office (open 11 a.m. to 4 p.m. Tuesdays through Fridays and 11:00 a.m. to 2:00 p.m. on Saturdays). Interested directors should contact project coordinator Tyler Ryan by August 7 at tyryearth@gmail.com.
The new Original Works Project presents fully-staged, 10-minute plays from scripts written by local playwrights—the culmination of SJCT's summer-long playwriting intensive. The project's 2017 theme, "It Happened in the Park," is in partnership with the National Park Service. Included in the program is an original play created by high school students through the Young Playwrights for Change program.
More information about the specific plays presented, with be available on the Theatre's website, www.sjctheatre.org, in August.