New Parkinson's Support Group to Meet Monday at the Mullis Center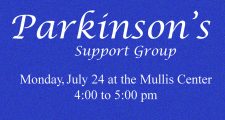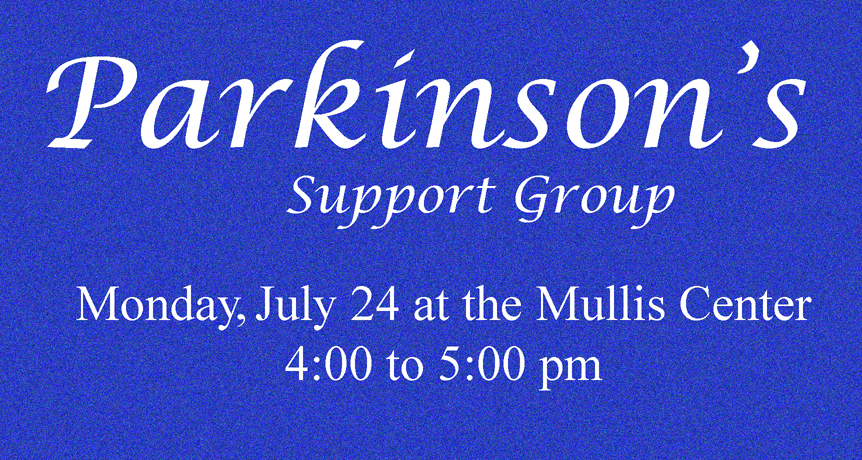 If you have Parkinson's or if you care for someone who does, a new support group is forming and will hold their first meeting at the Mullis Center on Monday July 24 from 4:00 to 5:00 pm.
The group will meet in the library or the dining room depending on how many people show up.
Come to share your story, learn from others, or just to listen and know that you are not alone.