Results of the August 1 Primary to be determined August 14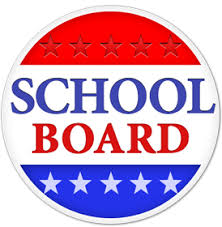 A message from County Auditor, F. Milene Henley…
The San Juan County Canvassing Board will convene Monday, August 14, at 8:30 a.m. for the purpose of canvassing challenged ballots cast in the August 1 primary. In order to protect the secrecy of the voters, all ballots cleared by the Canvassing Board for processing, as well as other late-arriving ballots, will be processed at the same time. The results will be posted late Monday afternoon.
The purpose of the primary is to determine which two candidates in each of two San Juan Island school board races will go on to the general election in November. Because of close preliminary results, the results on Monday will also determine whether there will be a recount between candidates Heather Christensen and Ruth McKenna for the right to appear on the general election ballot for the San Juan Island School District's Board Director #1 position. If the difference between the two contestants is less than .25%, state law requires a hand recount. If the difference is between .25% and .50%, a machine recount is required.
The Canvassing Board will re-convene at 8:30 a.m. on Tuesday, August 15, in the San Juan County Elections Office, to sign the certification documents for the election. If a recount is required, the Canvassing Board will set a date for the recount.
All interested members of the public are invited to observe.