FHFF News
Posted September 19, 2017 at 5:50 am by Tim Dustrude
Lynn Dana­her of the Fri­day Har­bor Film Fes­ti­val shares some news and updates…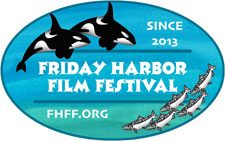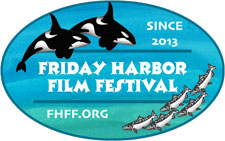 John Hop­kins, direc­tor of Bluefin is attend­ing the FHFF and doing a Q & A. He says, "It looks to be just a great fes­ti­val. I heard many good things about it from my screen­ing in Salt­spring Island Fest. And I think my doc has an impor­tant mes­sage to share and insights to those who care about the sea and its wildlife and our pre­car­i­ous rela­tion­ship to this cycle of life. I would like to speak about how we are social­ized to real­ly not under­stand what hap­pens in our oceans. And why it is so dif­fi­cult real­ly look deep­er into what we can't see, being cov­ered in water. I am off to the UK next week."
Bluefin has been nom­i­nat­ed for Best Fea­ture Doc­u­men­tary out of 7,500 inter­na­tion­al sub­mis­sions in all categories!
More info and pre­view here: http://www.fhff.org/portfolio/bluefin/
A Good Amer­i­can - Nom­i­nat­ed as best doc­u­men­tary fea­ture at mul­ti­ple film fes­ti­vals, includ­ing fes­ti­vals in Palm Springs, Cleve­land, and Nashville. An eye-open­ing and deeply dis­turb­ing doc­u­men­tary, A Good Amer­i­can tells the com­plete sto­ry of a ground­break­ing, very sophis­ti­cat­ed sur­veil­lance pro­gram – known as "ThinThread" — that was intend­ed to gath­er data capa­ble of pro­vid­ing clues, in real time, of poten­tial ter­ror­ist threats. Diane Roark, who for­mal­ly worked with the NSA, is attend­ing to speak to "A Good Amer­i­can" per the direc­tor's suggestion.
More info and pre­view here: http://www.fhff.org/portfolio/a‑good-american/
Resilience dives into the sci­ence of Adverse Child­hood Expe­ri­ences (ACEs) and the birth of a new move­ment to treat and pre­vent Tox­ic Stress. Now under­stood to be one of the lead­ing caus­es of every­thing from heart dis­ease and can­cer to sub­stance abuse and depres­sion, extreme­ly stress­ful expe­ri­ences in child­hood can alter brain devel­op­ment and have life­long effects on health and behav­ior. With the help of SJ Coun­ty Men­tal Health depart­ment and oth­er men­tal health pro­fes­sion­als we should be able to have a mean­ing­ful pan­el dis­cus­sion after both screen­ings of this impor­tant film.
More info and pre­view here: http://www.fhff.org/portfolio/resilience/
Michael Stosic's music video San Juan Island, filmed and pro­duced by Tom Cogan, will be a part of the FHFF this year and we are very excit­ed to let you know his song San Juan Island was released to radio around the Unit­ed States and Cana­da July 25th and we just found out Mon­day his song is cur­rent­ly #3 on the Adult Con­tem­po­rary Top 10 radio chart.
You can support the San Juan Update by doing business with our loyal advertisers, and by making a one-time contribution or a recurring donation.