Fish for Teeth
Posted September 14, 2017 at 5:46 am by Tim Dustrude
Fish for Teeth brings free mobile den­tal clin­ic to Fri­day Harbor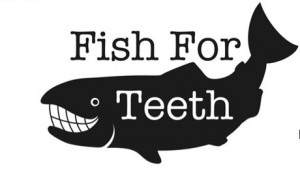 Islanders unable to afford den­tal care can receive it for free thanks to the local non­prof­it Fish for Teeth on Fri­day, Oct. 6 through Sat­ur­day, Oct. 7.
"Many vol­un­teers and local busi­ness­es work as a team to bring this ser­vice to those who can­not oth­er­wise afford den­tal care," said Fish for Teeth Founder Matt Marinkovich, a San Juan Island com­mer­cial fisherman.
Fish for Teeth spon­sors a mobile den­tal van for two-day den­tal clin­ics on San Juan Island, three times a year. The Med­ical Teams Inter­na­tion­al's van can han­dle den­tal hygiene appoint­ments to root canals.
Patients are seen by appoint­ment only and appli­ca­tions are due on Sept. 26. Pick up appli­ca­tions at the San Juan Island Fam­i­ly Resource Cen­ter or the coun­ty health depart­ment, or down­load them at www.fishforteeth.com. Sub­mit appli­ca­tions to the San Juan Coun­ty Health Depart­ment on Rhone Street. Vol­un­teers, not the coun­ty health depart­ment employ­ees, deter­mine sched­ul­ing a week before the clin­ic, based on sever­i­ty and space. Usu­al­ly, about 30 peo­ple are treat­ed dur­ing the two-day clinic.
To raise funds for the van, Fish for Teeth vol­un­teers usu­al­ly sell fish tacos on the Fri­day of the event, but sales are can­celed this time.
Marinkovich formed Fish for Teeth in 2007, after notic­ing a com­mu­ni­ty need for afford­able den­tal care. The Fish for Teeth board, com­prised of local fish­er­men and den­tal pro­fes­sion­als, spon­sors the mobile den­tal clin­ic every Jan­u­ary, May and Octo­ber on San Juan Island. Fish for Teeth receives no fed­er­al fund­ing and relies sole­ly on dona­tions, which are tax-deductible.
For more infor­ma­tion, vis­it www.fishforteeth.com or con­tact fishforteeth@rockisland.com.
You can support the San Juan Update by doing business with our loyal advertisers, and by making a one-time contribution or a recurring donation.