Frightmare this Weekend!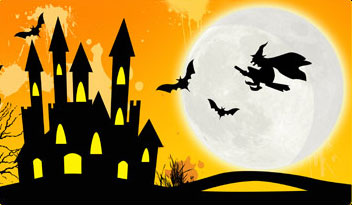 Haunted House "Frightmare at the Fairgrounds" 3rd Annual Spooktacular event is next Friday & Saturday
Friday, October 27; 6-10 pm Age 10 years & up for a Scary Night! Cost $10
Saturday, October 28; 2-6 pm For Little ones and Seniors. No popup scares, scenery only. Cost $5
Saturday, October 28; 6-10 pm Age 10 years & up for a Scary Night! Cost $10
Brought you by the Friday Harbor Jolly Trolley & San Juan County Fairgrounds.
Proceeds from this event benefit our local San Juan Island Prevention Coalition and Rock Solid Youth Team—a program teaching youth leadership.
Frightmare is a fun way to spend your Halloween weekend! You may even want to come back a second time to bring family and friends. This fabulous walk through haunted house is sure to frighten a little and completely delight you! It's a cool, spooky adventure for the entire family.
So, come, get spooked and make this a safe, memorable tradition in Friday Harbor.