Park Announces Visitor Center Fall and Winter Hours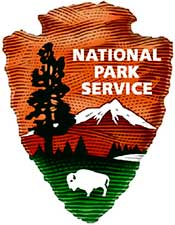 San Juan Island National Historical Park announces its change of visitor center hours of operation for the fall and winter seasons. On Saturday, September 30th, 2017 fall hours went into effect. During the fall season:
English Camp Visitor Center will be closed until the summer of 2018.
American Camp Visitor Center will be open from 8:30am – 4:30 pm, Wednesday through Sunday and closed on Monday and Tuesday.
All grounds including trails, beaches, and day-use facilities will remain open to the public from dawn until 11:00pm.
Fall hours will be in effect through December 10, 2017. On Monday, December 11, 2017 winter hours will be implemented. The American Camp Visitor Center will be closed for the winter season and will re-open in the spring on March 7, 2018 under the same operating hours as the fall.
The change in hours for visitor center operations reflects the current and forecasted financial landscape for the park. These decisions will allow staff to be most effective in allocating resources to reach the greatest amount of park visitors throughout the year. Due to historically sharp decline to few visitors in the winter months, the park finds it most sensible to focus staff availability to periods of higher visitation. The staff is resolved in providing sound stewardship of the finances it is given and in serving the public.