Boxing Circuit Classes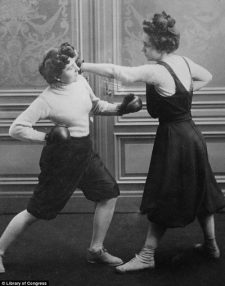 Looking for a new workout? Booboo's Boxing offers the following circuit classes:
Tuesdays & Thursdays: 6:00 am, 10:15 am and 5:30 pm
Mondays, Tuesdays, Wednesdays & Fridays at 8:30 am
Call Booboo James at (360) 640-4506 or Shannon Miniken at (360) 317-5225 for more info.
Classes will be held at San Juan Fitness in the boxing space – no gym membership required.
Posted on November 16, 2017 at 5:43 am by Tim Dustrude
Categories: Sports


Comments are closed.