Special Preview Tonight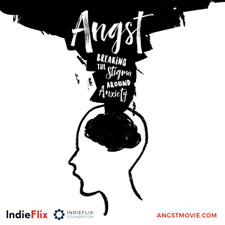 The Friday Harbor Film Festival officially starts tomorrow, Friday November 3rd, but they are having a FREE preview tonight at 5:30 pm at San Juan Community Theatre. Check out the Angst: Breaking the Stigma Around Anxiety screening and virtual reality experience for high school and middle school students, parents and teachers.
Angst takes an in-depth look at anxiety – its causes and effects – and explores what we can do about it. The film features interviews with kids and young adults who suffer or have suffered from anxiety, and who are willing to talk about their experiences and what they have learned.
Prior to the film, the audience will be given special glasses to have a virtual reality experience. This fascinating documentary and virtual reality experience was produced by Scilla Andreen, who also produced Screenagers, featured at the 2016 Film Festival. Angst will also be shown during the Festival on Friday, Nov. 3rd. See the FHFF Website for more info.