Turkey Trot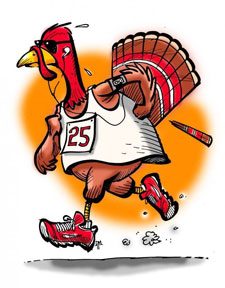 It's the 13th Annual Thanksgiving Turkey Trot.
A 5K (3.1 mile), run, walk, crawl footrace.
Date: Thanksgiving Morning on November 23rd, 2017
Time: Registration at 8:00 a.m., Race at 9:00 a.m.
$5.00 plus two cans of food (or under 16 – $2.00 and 2 cans of food)
Registration, race start and finish at Friday Harbor Suites. No online registration, only day of event.
Sponsored by: San Juan Island Fitness, Kings Market and special thanks to Friday Harbor Suites