Art for Fun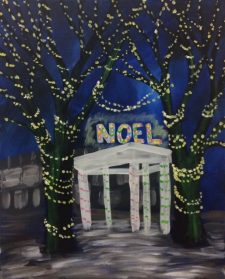 Our December Art for Fun pARTy is coming up December 21st from 5:45 to 8:00 pm at the San Juan Islands Museum of Art!
To celebrate the season, our painting is "Noel", a rendition of the scene along the waterfront in Friday Harbor.
A fun night for family, friends and guests!
To register, visit www.sjima.org. Contact email is dpigman1234@yahoo.com. Cost is $35.