Free Life Transitions Program
Note: Information in this announcement has been updated…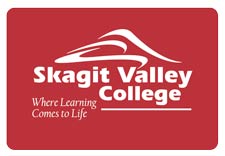 Skagit Valley College Life Transitions Program to be offered FREE in Friday Harbor
Skagit Valley College's (SVC) Life Transitions Program will be offered FREE at SVC's San Juan Center in Friday Harbor. Classes begin on January 8, 2018 and will run for three weeks.
SVC's Life Transitions program is designed to help individuals who are exploring options for employment, college, or for moving on with their lives. This class also offers dislocated workers an opportunity to cope with the issues related to sudden job loss.
The San Juan Center will provide free taxi vouchers from the ferry for those people coming from Lopez, Orcas and Shaw. Contact for Minnie Kynch at 360.378.4662 or the SVC San Juan Center at (360) 378-3220.