On Book! Reader's Theatre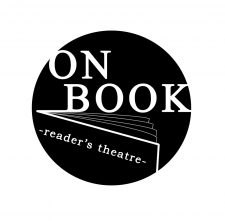 Poets are Focus of Next FREE Readers Theatre
San Juan Community Theatre's On Book! Readers Theatre series showcases a play about two 20th century poets on Tuesday and Wednesday, February 20-21 at 7:30 p.m.
Based on the compiled letters between poets Robert Lowell and Elizabeth Bishop, Sarah Ruhl's Dear Elizabeth expresses the beauty in simple correspondence. Brought to life by reading Words in Air: The Complete Correspondence Between Elizabeth Bishop and Robert Lowell, Ruhl maps the relationship of the two poets from first meeting to an abbreviated affair and the turmoil of their lives in between. As innovative as it is moving, Dear Elizabeth gives voice to a conversation that lived mostly in writing, illuminating some of the finest poems of the twentieth century and the minds that produced them.
SJCT's On Book! series brings island directors and actors together to read new, classic, and prize-winning plays. Ruhl is a critically-acclaimed American playwright and two-time Pulitzer Prize finalist. Her fantastical comedy, Dead Man's Cell Phone, was staged in the Gubelman Theatre in 2017.
Directed by Shannon Kelley, Dear Elizabeth will be read by island actors Daniel and Therese Finn in the Whittier Theatre. Admission is free, with donations accepted at the door.