2018 Marks Wolf Hollow's 35th Anniversary!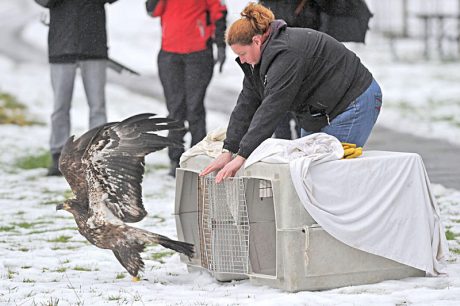 Thanks to your generous donation of time, talent, financial gifts and endless encouragement over the years, together, we've helped more than 17,700 injured and orphaned animals.
We're so grateful!
Please join us at our annual Open House event Saturday, March 31st from 11 am to 3 pm at 284 Boyce Road on San Juan Island. Take a tour, meet our staff and board, hear about our history and help us kick off our 35th year celebration!
Click here for more information. San Juan Transit will provide transportation to and from downtown Friday Harbor. We hope to see you there!