Best of the Fest: Yasuni Man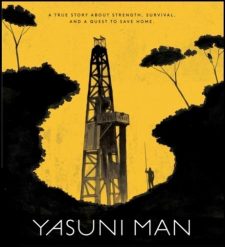 Winner of the 2017 Audience Choice Award
In the depths of South America, where the Andes, the Amazon and the Equator collide, a wilderness exists that is one of Earth's most bio-diverse areas – a place where mammals (including humans), birds, plants, and amphibians all thrive.
Yasuni Man documents a conflict raging deep within this area, pitting biodiversity and human rights against extractive industries and human consumption.
Winner of FHFF Audience Choice Award: Explorers & Adventures Category.
Join us at The Grange, Tuesday, March 6th at 7:00 pm.