Got Video?
Posted March 15, 2018 at 5:50 am by Tim Dustrude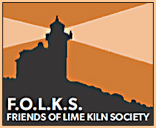 Erin Cor­ra is on the hunt for some video. Do you have any to share? Here's her request…
Hel­lo and hap­py almost spring,
Curi­ous if you have any decent mp4 footage of sur­face activ­i­ty of these crit­ters.… We are on the mad hunt to update the video sta­tion at Lime Kil­n's Inter­pre­tive Center.
Cred­it will be placed on the screen that thou­sands of park vis­i­tors will see and learn from.
Here's the list -
Orca (SRKW & Biggs)
Hump­back Whale
Minke Whale
Gray Whale
Pacif­ic White Sided Dolphin
Dalls Por­poise
Har­bor Porpoise
Har­bor Seal
Steller Sea Lion
Cal­i­for­nia Sea Lion
Ele­phant Seal
Riv­er Otter
Sea Otter
Mink
Feel free to share… Thanks!
Erin Cor­ra
Founder/Executive Director
FOLKS — Friends Of Lime Kiln Society
San Juan Island, WA
(360)378‑5154
FolksSJI.org
You can support the San Juan Update by doing business with our loyal advertisers, and by making a one-time contribution or a recurring donation.