Got Video?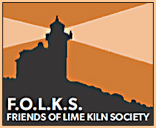 Erin Corra is on the hunt for some video. Do you have any to share? Here's her request…
Hello and happy almost spring,
Curious if you have any decent mp4 footage of surface activity of these critters…. We are on the mad hunt to update the video station at Lime Kiln's Interpretive Center.
Credit will be placed on the screen that thousands of park visitors will see and learn from.
Here's the list –
Orca (SRKW & Biggs)
Humpback Whale
Minke Whale
Gray Whale
Pacific White Sided Dolphin
Dalls Porpoise
Harbor Porpoise
Harbor Seal
Steller Sea Lion
California Sea Lion
Elephant Seal
River Otter
Sea Otter
Mink
Feel free to share… Thanks!
Erin Corra
Founder/Executive Director
FOLKS – Friends Of Lime Kiln Society
San Juan Island, WA
(360)378-5154
FolksSJI.org