Grange Open House, Art Contest, and Creative Writing Open Mic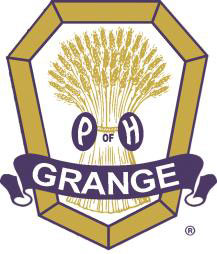 Calling all artists, poets, writers, and makers, of ALL AGES… San Juan Island Grange 966 is hosting an art, craft, and photography contest, as well as a creative writing open mic, at our 2018 Open House!
Join us at the San Juan Island Grange (152 1st St) Wednesday, April 11th for a spring celebration of creativity. We welcome art and craft submissions of every kind (photos, drawings, paintings, sculpture, weaving, jewelry, metalwork, woodworking, you name it), and multiple pieces (in multiple categories) are encouraged.
We will be accepting art/craft submissions the day of the event between the hours of 11am and 1pm. If you are unable to get your piece to us at that time, email glennhendrick@gmail.com to arrange a pick-up or drop-off that works for you.
All submissions will be up on display for the public during our Open House potluck and artist reception from 4pm-6pm. Come enjoy the the show and complimentary non-alcoholic beverages. This is a great opportunity to see our new deck and freshly refinished floor if you haven't already… Bring a snack or dish to share if you like!
From 6:00-7:00 PM we will open the space for a creative writing open mic. Folks who have submitted pieces to our writing contest, and anyone else who's ready and willing, will be invited to read or recite their work. The deadline for official submissions to the writing contest is March 26th, please email kdietzman@gmail.com or visit https://sjigrange.wordpress.com/ for details.
We hope you will join us for this special community event, sponsored in part by the San Juan Island Grange 966 Makers Guild.
"Grange Open House and Art Contest, and Creative Writing Open Mic" is part of the Grange Lecture Series, which strives to foster social and political engagement, discussion, community, and to maintain our historical Hall as a home for celebrations and programs.
The San Juan Island Grange has been a community of growers, makers, and keepers since 1931.
The Grange is nonpartisan, and so is this event. All are welcome, including kids!