Letter from Deb Langhans
Here's what's in the SJ Update mailbag this morning…
Greetings, Friends & Fellow Community Members,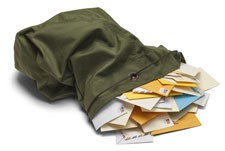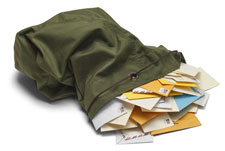 I've just learned about plans to rezone our old convalescent center into commercial property so pending buyers can replace it with a hotel.
If you believe that providing for our local community's needs–present & future—should take precedence over accommodating more tourists, please carefully read the message below & respond ASAP to the people & addresses provided; also consider attending the April 5th judicial hearing.
PLEASE DON'T PROCRASTINATE—the deadline for public comment is fast approaching—March 16th.
Thanx very much,
Deb~
(And thanx, Juniper, for helping spread this news & hopeful alternative!)
Below is the post from Juniper Maas Mercer on Friday Harbor Rant 'n' Rave…
Rave! If you have a love for your community and have aging family members that may need care at a live-in facility in the future, you can get involved! The old nursing home is under contract and the buyers want to rezone it from "professional services" to "commercial", in order to turn the convalescent center into a hotel, they will need to rezone the property. The public can comment on this until 3/16/18.
I know of someone in the small assisted living and memory care facility business. His family owns two other small care operations in Oregon. He is looking at both the med center and convalescent center to invest in this community so we have a place for our elderly. It will accept both private pay and medicare recipients.
What can you do?
Write your planning commission via
mikeb@fridayharbor.org
Your thoughtful responses will be included in the staff report.
April 5th you will have a chance to speak to your council and commissioners at the judicial hearing.
Write to Mike Bertrand and with a kind and eloquent manner and let him know you feel that we need this to remain professional services and that you are passionate about a well rounded community that takes care of the elderly. What will stop anyone from coming in with a ton of money, rezoning and building hotels?
towncouncil@fridayharbor.org
hand written letters to Town of Friday Harbor Community Development and planning, Mike Bertrand Land Use Administrator PO Box 219 or drop off at 60 2nd street.
Thank you for your love of the island and the aging generations and future generations that live on it!