Open by Appointment Only
Posted March 8, 2018 at 5:42 am by Tim Dustrude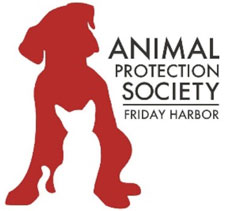 Due to the removal of trees on Port prop­er­ty south of the air­port run­way, the Ani­mal Pro­tec­tion Soci­ety of Fri­day Har­bor announces they will be open by-appoint­ment-only dur­ing the peri­od between Mon­day, March 12 and Mon­day, March 25.
The shel­ter will not be able to accept sur­ren­dered pets dur­ing this time. If you find a stray pet, please call the shel­ter at 378‑2158, 378‑2159 (admin office) or the sheriff's depart­ment at 378‑4151. The Ani­mal Inn and Well­ness Cen­ter has gra­cious­ly offered to help house any stray ani­mals dur­ing this time, but please call the shel­ter num­bers direct­ly (not the Ani­mal Inn) with infor­ma­tion con­cern­ing lost or found stray pets.
Appoint­ments to adopt pets dur­ing this dura­tion will be made for those with pre-approved adop­tion appli­ca­tions only. We apol­o­gize for any inconvenience.
Again, for more infor­ma­tion call the shel­ter at 378‑2158.
You can support the San Juan Update by doing business with our loyal advertisers, and by making a one-time contribution or a recurring donation.