SJCT Presents: On Book!
Two Plays in Next Readers Theatre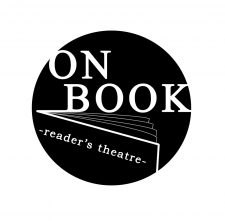 Two short American plays that expose, explore, mock, and mourn the way we relate to each other will be presented in San Juan Community Theatre's On Book! Readers Theatre series.
Susan Glaspell's Trifles and Edward Albee's The Zoo Story will be read by island actors on Wednesday and Thursday, March 7-8 at 7:30 p.m. in the Gubelman Theatre.
Trifles, a murder mystery first presented in 1916, tells the story of a farmer strangled in his bed as his wife lay beside him. The wife is now in jail, claiming to be innocent. Glaspell, who won the Pulitzer Prize for Drama in 1931, was the founder of Provincetown Players, a Massachusetts experimental theater company. Featured readers are Deb Langhans, Susan Williams, Scott Mapstead, Stan Matthews, and John Davis.
Albee's first major play, from 1959, premiered at the Provincetown Players after numerous New York theaters rejected it. It opens with a stranger walking up to a man on a Central Park bench and saying, "I've been to the zoo." What follows is considered one of the wildest, most brilliantly written conversations in American theater, a no-holds-barred skewering of social prejudices and indifference, delivered with reckless humor and profound sadness. Featured readers are John Davis and Scott Mapstead.
Both plays are directed by Georgia Smith. Admission is free, with donations accepted at the door.