SJICF Women's Fund Awards $6,000 to Local Nonprofits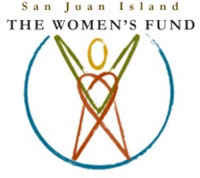 Local nonprofits got a boost in funding for their projects after the most recent San Juan Island Community Foundation grant cycle. The Women's Fund, a donor advised fund of the Foundation, awarded $6,000 to support the following 4 community programs:
The San Juan EMT Association "Every 15 Minutes" program
The Salish Sea Sciences 2018 Summer program
The San Juan Islands Agricultural Guild San Juan County Food Hub/Producer Engagement project
The San Juan Islands Museum of Art Database and Technology Renovation
Founded in 2003, the Women's Fund is a group of 126 (and growing) San Juan Island women committed to educating and expanding the pool of women engaged in philanthropy, making a significant impact in our community, and increasing awareness of important issues facing San Juan Island nonprofit organizations.
As the Women's Fund enters its 15th year, it has granted nearly $200,000 to local nonprofits.
Join today! New members are welcome to join the Women's Fund at any time during the year. For more information or to join today, please visit sjiwomensfund.org or contact Amy Saxe-Eyler, the Women's Fund Coordinator, at amysaxe@me.com.